news
HYBRAIN: cutting-edge technology for cross-domain innovation in Europe
---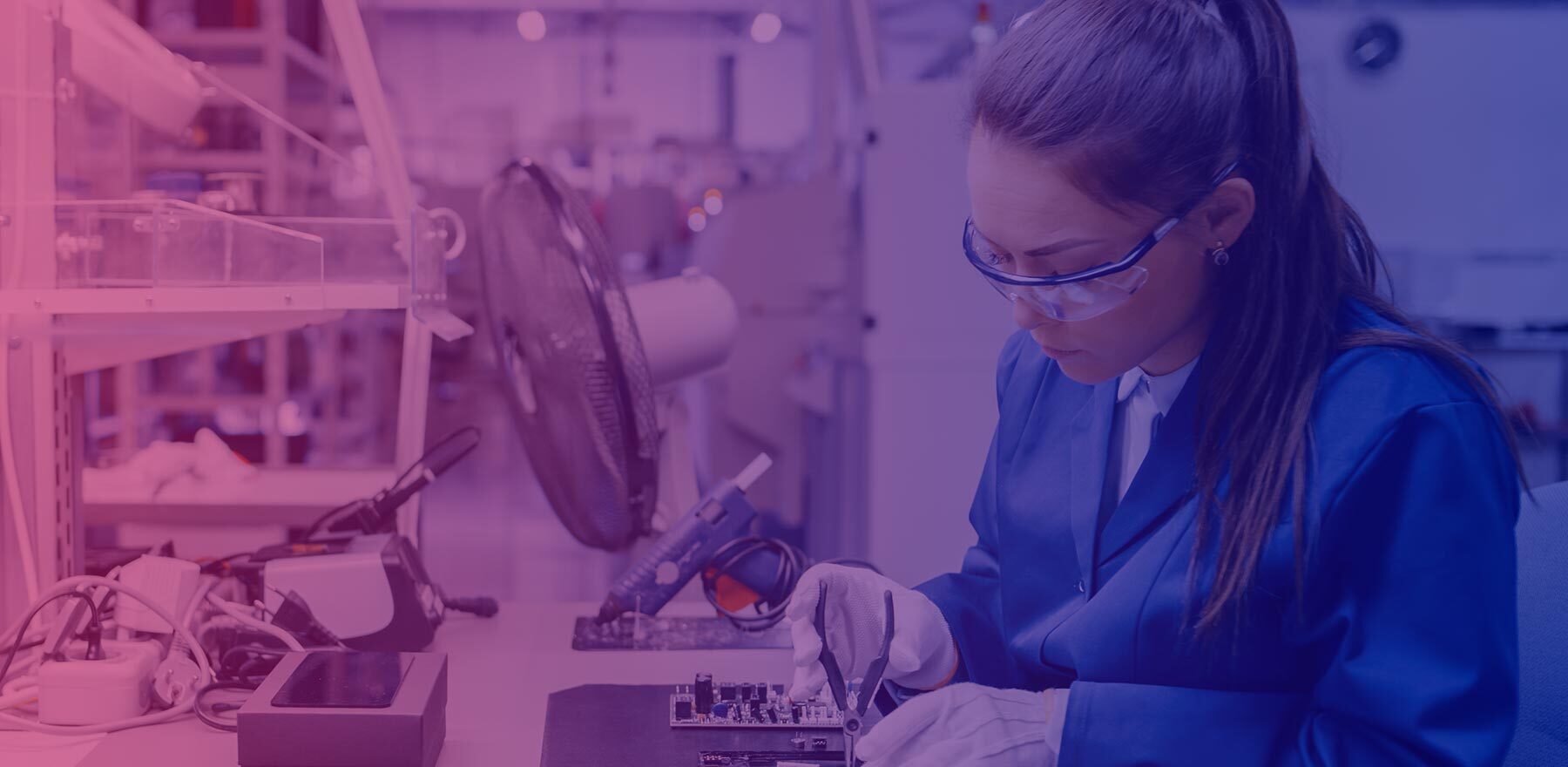 There are two kinds of innovation:
Extend the use of existing technology in new domains.
Development of a new technology that is not a product per se but rather a "platform" that enables other innovative technologies to be applied in various markets.
HYBRAIN's cutting-edge innovation belongs to the second category. The project is working to develop a hybrid photonic-electronic edge computing architecture that will foster the use of Artificial Intelligence, the Internet Of Things (IoT) and other innovative technologies that will drastically positively impact various domains, such as health, finance, energy sustainability, climate, etc.
One technology, many practical benefits
Edge computing is a very promising technology that will act as an enabler of additional innovation.
As shared in our previous article, Edge Computing is an architectural strategy in which data processing and computing take place at or as close as possible to the physical location of either the user or the device, sensor and other sources of the data rather than in the larger central data centres of public clouds or on-premises infrastructures, to allow users to benefit from faster, more reliable services.
This has practical consequences, such as:
Ultra-fast analytics: Data processing close to the source allows organisations to get faster results that trigger an immediate response to adjust the customer experience. This is a very powerful solution in a time where customisation of the customer experience, regarding both marketing campaigns and product or service use, needs to happen at a micro-level for each customer. Edge computing will allow for such micro-customisation that will thus allow companies to level up their marketing strategy and gain an additional competitive advantage in the market.
Internet Of Things everywhere: Every technology is more and more dependent on the availability of an internet connection. This has the obvious limit of decreasing the innovation potential of areas with scarce connectivity. By enabling data processing directly at the source, edge computing enables the use of IoT technologies even in areas with limited network connectivity where there still is the need to process data from many devices.
Increase profitability: The increased uptake of edge computing technology has also a financial impact on organisations. Since a portion of the collected data does not need to go to the cloud anymore, it is possible for an organisation to reduce their connection bandwidth, thus making some cuts on such infrastructure costs.
Increased data security: The adoption of edge computing technologies has also a direct impact on citizens. Processing data locally boost data security and sovereignty because it does not have to travel to the cloud anymore, which reduces the attack surface, an extremely important opportunity, especially for sensitive data. As a result, edge computing could drive an additional competitive advantage for organisations as it could be seen as a more secure technology by consumers.
One technology, cross-domain innovations
HYBRAIN's edge computing innovation will serve virtually all industries, such as:
Manufacturing: edge computing allows organisations to monitor their manufacturing processes, enabling real-time analytics and machine learning at the edge to find production errors and improve product quality. Edge computing supports the addition of environmental sensors throughout the manufacturing plant, providing insight such as how each product component is assembled and stored and how long the components remain in stock. Therefore, thanks to edge computing, manufacturers can make faster and more accurate business decisions regarding the factory facility and their manufacturing operations.
Farming: For crop farmers, edge computing enables them to track water use, and nutrient density and determine optimal harvest. Data is collected and analysed to find the effects of environmental factors and continually improve the crop-growing algorithms to ensure that crops are harvested in peak conditions. In fact, smart edge computing sensors do not need to turn to the central server to decide when they need to water the plants nearby or add fertilizers. They can easily perform routine tasks on their own and sync with the main cloud once in a while.
Retail: Retail businesses produce enormous data volumes from surveillance, stock tracking, sales data and other real-time business details. Edge computing helps to analyse this diverse data and identify business opportunities, such as an effective marketing campaign, predict sales and optimise vendor orders. Since retail businesses can vary dramatically in local environments, edge computing can be an effective solution for local processing to increase profitability and reduce product waste at each store.
Transport: Autonomous vehicles require and produce an enormous amount of data, gathering information about location, speed, vehicle condition, road conditions, traffic conditions and other vehicles. Edge computing enables the creation of autonomous vehicles that can aggregate and analyse all this data in real-time, while the vehicle is in motion. In addition, this real-time data processing from autonomous vehicles can help authorities and businesses to manage vehicle fleets based on actual conditions on the ground. For example, streetlights with edge computing capabilities can create a self-sustaining and autonomous system by communicating directly with each other instead of being mediated by the remote cloud.
Cybersecurity: Any security system should be able to respond to security threats within seconds. Therefore, thanks to edge computing, surveillance systems with on-device video processing can detect motion, identify trespassers, and instantly alert users in case of trespassing or suspicious activities. Instead of transferring tons of raw data to the servers for processing, such cameras not only save internet traffic, reduce bandwidth and cloud storage, but also improve the speed and the accuracy of the response.
Health: The healthcare industry has dramatically expanded the amount of patient data collected from wearable devices, sensors and other medical equipment. Edge computing enables independent data processing on various applications, including wearable devices, such as heart rate sensors, thus creating a real-time filter to ignore "normal" data and immediately identify problems so that clinicians can take immediate action to help patients and avoid health incidents. Robot-assisted surgery is another use case for edge computing in healthcare, especially when every nanosecond can mean the difference between life and death. These robots need to be able to analyze data on their own in order to provide assistance in surgery safely, quickly and accurately.
Telecommunication: Edge computing and 5G are two inextricably linked technologies that are both poised to significantly improve the performance of applications and enable huge amounts of data to be processed in real-time. 5G increases speed by up to ten times that of 4G but will need edge computing hardware to reach its latency requirements by processing data closer to the end user. This will create opportunities for the mobile gaming industry where thanks to mobile edge computing devices they will be able to create astonishing gaming experiences. Augmented Reality applications as well will benefit from mobile edge computing by allowing, for example, a maintenance company to introduce lightweight AR headsets or drones to its teams in the field to provide them with relevant information in real time even in areas with limited connectivity.
HYBRAIN's role in the European edge computing policy landscape
HYBRAIN's edge computing technology is aligned with the policy priorities of the European Commission and will therefore contribute to boosting the European industrial competitiveness by contributing to accelerating the green and digital transition, such as the:
Data act: With computing power moving closer to the edge, data legislation influences the rules across the computing continuum with the goal of making more data available and setting rules on data usage and access. The Data Act is a key pillar of the European strategy for data that will make an important contribution to the digital transformation objective of the Digital Decade. HYBRAIN's edge computing solution reflects the indication of the Data Act and European strategy for data of ensuring that more data becomes available for use in the economy and society while keeping the companies and individuals who generate the data in control.
Chips Act: On 15 September 2021, Commission President Ursula von der Leyen announced an EU Chips Act in her State of the Union speech, pointing out the need to link together Europe's world-class research capacities and to coordinate EU and national investment along the value chain. The EU Chips Act proposes to build on Europe's strengths and address outstanding weaknesses, to develop a thriving semiconductor ecosystem and resilient supply chain for future smart sensors and edge computing systems, while setting measures to prepare, anticipate and respond to future supply chain disruptions. Therefore, by contributing to developing the European edge computing ecosystem, HYBRAIN's cutting-edge chips solution is part of the European efforts to explore and exploit the emerging "power to the edge" paradigms that the Chips Act addresses.
---
HYBRAIN's edge-computing technology will positively impact our lives by changing many industrial sectors and contribute to moving forward the policy effort that will put the European industrial sector in a strong position on the global competitive landscape.
Scroll down to subscribe to our newsletter and stay up to date with our research activities and results.