news
Highlighting women and students' contribution to the Artificial Intelligence (AI) domain
---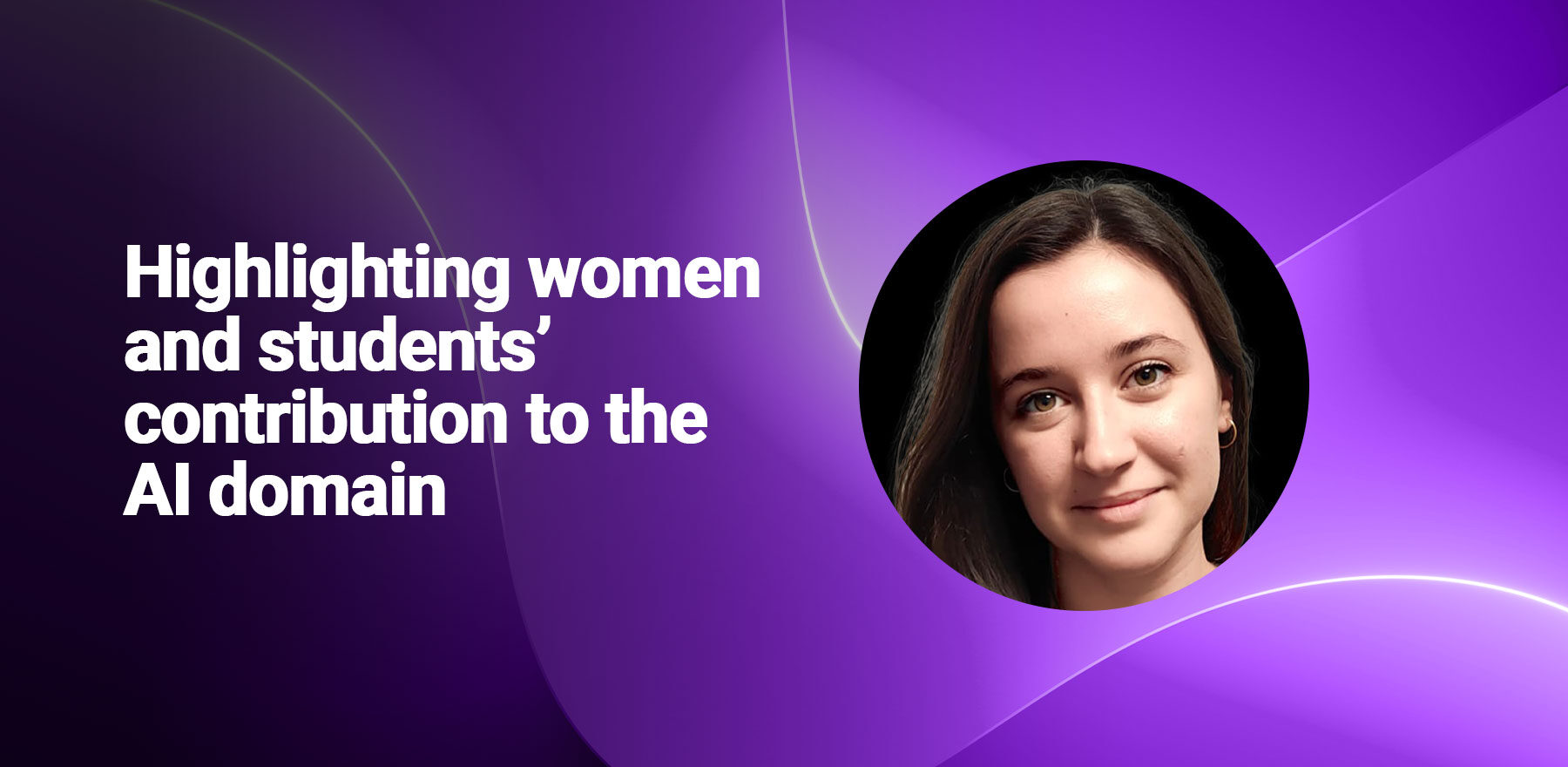 Interview with Fabiana Taglietti, PhD Candidate at the University of Milano-Bicocca (Italy)
Can you talk a little bit about your work as a researcher in your organisation?
I work on the characterisation of nanoelectronic devices and materials suitable for edge computing. I am currently investigating the possibility to introduce spin-dependent functionalities in semiconductor devices based on disordered dopant networks.
Why did you decide to focus on these domains, what do you like about them?
I like how much there is still to explore in the physics of the materials and the experimental challenges that come with it. I am also fascinated by how the intrinsic properties of the materials can be exploited to perform different kinds of computational tasks. I like how much we can learn from the materials and how we can make materials learn.
The HYBRAIN technology will enable various innovative AI/Edge Computing applications across the health, automotive, cybersecurity, climate change domains and more. Personally, what is the potential application of the HYBRAIN technology that excites you the most?
The possible applications that interest me the most concern health and climate change. AI may help in speeding up research, especially in the medical field. I also think it is interesting how intelligent objects may be exploited to help and assist people in need. As far as climate change is concerned, the HYBRAIN technology may help in reducing energy consumption and therefore greenhouse gas emissions.
In your opinion, why should AI and Edge Computing researchers pay attention to the HYBRAIN technology?
I think that the HYBRAIN technology can attract researchers from a variety of different fields, thanks to the multidisciplinarity of the project itself and of its applications.
What would be your advice for young women wishing to pursue their passion for AI, Edge Computing with a research career?
My advice is to always follow your passions without being influenced, or stopped, by the prejudices of other people or the stereotypes rooted in modern society. Don't let others tell you what you can and cannot do, or more subtly, what suits you best. Only you know yourself and your potential! Furthermore, don't be afraid to report any type of discrimination you may have experienced or observed in your immediate environment. This is not only for yourself but also for everyone's awareness despite gender. The situation will change only if women and men face the same direction.